Posts for: April, 2016
By Family & Cosmetic Dentistry: Samuel Talmer DD
April 28, 2016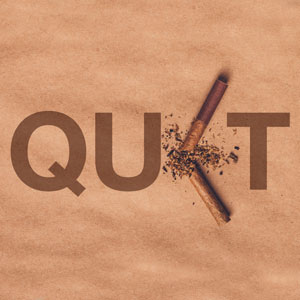 While cigarette smoking has been linked with lung cancer and heart disease, it, can also contribute to dental disease. You can reduce these risks by doing one thing — quitting smoking.
But that's easier said than done: forty-six percent of smokers try to quit every year, but only one in ten are successful long term. The difficulty is tied to tobacco's active ingredient, nicotine, an addictive substance that triggers chemical and behavioral dependence. Nicotine "re-wires" the brain to feel pleasure when it encounters the chemical, and to feel bad when it's deprived. Social, occupational or recreational activities can further reinforce the habit.
Many smokers try to quit through sheer willpower or "cold turkey." Because of nicotine's addictive properties, this rarely works — instead, you need a comprehensive strategy tailored to you.
You should begin first with trying to understand your individual smoking patterns: when do you smoke, how frequently, or during what activities? To help with this you can use a "wrap sheet", a piece of paper you keep wrapped around your cigarette pack. Each time you take out a cigarette, you would record how you feel on the sheet. This also slows down the action of taking out a cigarette and lighting it, which can help you become less mechanical and more mindful of your habit.
You can also break your dependence by gradually introducing restrictions to your smoking: smoke only in certain locations or at certain times; substitute other stress-relieving activities like a walk or other physical exercise; or gradually reduce the number of cigarettes you smoke. You can do the latter by setting a goal, say to smoke 20% fewer cigarettes each successive week; this will force you to increasingly make choices about when you smoke.
Finally, don't try to go it alone. You can benefit greatly from professionals, including your dentist, to help you kick the habit through Nicotine Replacement Therapy (NTR) with prescription medication, counseling or smoking cessation support groups.
Quitting smoking isn't so much stopping a behavior as it is "unlearning" one and establishing new, healthier ones. The first step, though, is accepting you need a change, one that will benefit your whole life.
If you would like more information on quitting smoking, please contact us or schedule an appointment for a consultation. You can also learn more about this topic by reading the Dear Doctor magazine article "Strategies to Stop Smoking."
By Family & Cosmetic Dentistry: Samuel Talmer DD
April 13, 2016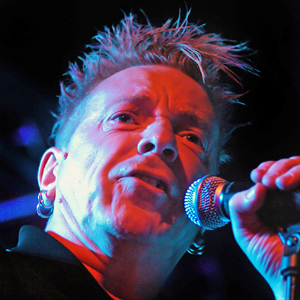 Everyone has to face the music at some time — even John Lydon, former lead singer of The Sex Pistols, arguably England's best known punk rock band. The 59-year old musician was once better known by his stage name, Johnny Rotten — a brash reference to the visibly degraded state of his teeth. But in the decades since his band broke up, Lydon's lifelong deficiency in dental hygiene had begun to cause him serious problems.
In recent years, Lydon has had several dental surgeries — including one to resolve two serious abscesses in his mouth, which left him with stitches in his gums and a temporary speech impediment. Photos show that he also had missing teeth, which, sources say, he opted to replace with dental implants.
For Lydon (and many others in the same situation) that's likely to be an excellent choice. Dental implants are the gold standard for tooth replacement today, for some very good reasons. The most natural-looking of all tooth replacements, implants also have a higher success rate than any other method: over 95 percent. They can be used to replace one tooth, several teeth, or an entire arch (top or bottom row) of teeth. And with only routine care, they can last for the rest of your life.
Like natural teeth, dental implants get support from the bone in your jaw. The implant itself — a screw-like titanium post — is inserted into the jaw in a minor surgical operation. The lifelike, visible part of the tooth — the crown — is attached to the implant by a sturdy connector called an abutment. In time, the titanium metal of the implant actually becomes fused with the living bone tissue. This not only provides a solid anchorage for the prosthetic, but it also prevents bone loss at the site of the missing tooth — which is something neither bridgework nor dentures can do.
It's true that implants may have a higher initial cost than other tooth replacement methods; in the long run, however, they may prove more economical. Over time, the cost of repeated dental treatments and periodic replacement of shorter-lived tooth restorations (not to mention lost time and discomfort) can easily exceed the expense of implants.
That's a lesson John Lydon has learned. "A lot of ill health came from neglecting my teeth," he told a newspaper reporter. "I felt sick all the time, and I decided to do something about it… I've had all kinds of abscesses, jaw surgery. It costs money and is very painful. So Johnny says: 'Get your brush!'"
We couldn't agree more. But if brushing isn't enough, it may be time to consider dental implants. If you would like more information about dental implants, please call our office to schedule a consultation. You can read more in the Dear Doctor magazine articles "Dental Implants" and "Save a Tooth or Get an Implant?"