Posts for: February, 2019
By Family & Cosmetic Dentistry: Samuel Talmer DD
February 18, 2019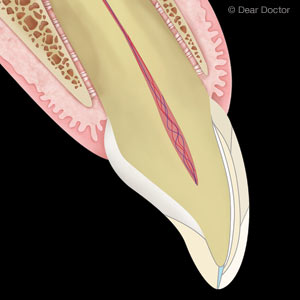 It might not rise to the level of a miracle, but cosmetic dentistry can achieve some amazing outcomes with unattractive teeth. A skilled and experienced dentist can turn "ugly ducklings" into beautiful "swans." And that achievement might not be as in-depth or expensive as you might think, thanks to the increased use of dental materials called composite resins.
Composite resins are pliable, tooth-colored materials we apply directly to tooth surfaces. They're most often used with broken, chipped or misshapen front teeth—the composite material replaces the missing tooth structure.
Composite resins have been around for decades, but haven't been widely used because they didn't have the strength of dental porcelain. In recent years, though, dentists have perfected techniques for bonding and shaping composites to teeth that have increased their durability. With just the right skill and artistry, composites can look like natural teeth.
We can correct many tooth flaws using composite resins right in our office. After roughening up the outer enamel surface of the tooth and performing other steps to aid bonding, we begin applying liquid resins to form a base layer that we then harden with a special light source. We continue to add layers to increase the color depth and shape of the restoration, before finally polishing it to resemble natural teeth.
Composite restorations are ideal for moderate tooth structure loss, but may not be appropriate for heavily worn, previously root canal-treated or fractured teeth. These and other kinds of flaws may require a different solution such as a dental porcelain restoration with veneers or crowns. Where composites can be used, though, they provide an affordable option that doesn't require an outside dental lab for fabrication—we can often perform it in one visit.
If you'd like to consider a composite resin restoration for a less than perfect tooth, see us for a complete examination and consultation. If your situation appears to be compatible for using this particular technique, composite resins could change your smile for the better in just a few minutes.
If you would like more information on how we can improve your smile, please contact us or schedule an appointment for a consultation. You can also learn more about this topic by reading the Dear Doctor magazine article "Artistic Repair of Front Teeth with Composite Resin."
By Family & Cosmetic Dentistry: Samuel Talmer DD
February 08, 2019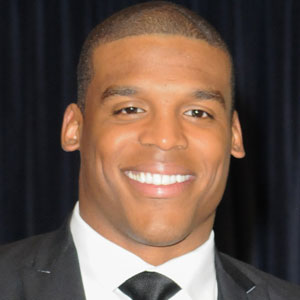 When is the best time to floss your teeth: Morning? Bedtime? How about: whenever and wherever the moment feels right?
For Cam Newton, award-winning NFL quarterback for the Carolina Panthers, the answer is clearly the latter. During the third quarter of the 2016 season-opener between his team and the Denver Broncos, TV cameras focused on Newton as he sat on the bench. The 2015 MVP was clearly seen stretching a string of dental floss between his index fingers and taking care of some dental hygiene business… and thereby creating a minor storm on the internet.
Inappropriate? We don't think so. As dentists, we're always happy when someone comes along to remind people how important it is to floss. And when that person has a million-dollar smile like Cam Newton's — so much the better.
Of course, there has been a lot of discussion lately about flossing. News outlets have gleefully reported that there's a lack of hard evidence at present to show that flossing is effective. But we would like to point out that, as the saying goes, "Absence of evidence is not evidence of absence." There are a number of reasons why health care organizations like the American Dental Association (ADA) still firmly recommend daily flossing. Here are a few:
It's well established that when plaque is allowed to build up on teeth, tooth decay and gum disease are bound to follow.
A tooth brush does a good job of cleaning most tooth surfaces, but it can't reach into spaces between teeth.
Cleaning between teeth (interdental cleaning) has been shown to remove plaque and food debris from these hard-to-reach spaces.
Dental floss isn't the only method for interdental cleaning… but it is recognized by dentists as the best way, and is an excellent method for doing this at home — or anywhere else!
Whether you use dental floss or another type of interdental cleaner is up to you. But the ADA stands by its recommendations for maintaining good oral health: Brush twice a day for two minutes with fluoride toothpaste; visit your dentist regularly for professional cleanings and checkups; and clean between teeth once a day with an interdental cleaner like floss. It doesn't matter if you do it in your own home, or on the sidelines of an NFL game… as long as you do it!
If you would like more information about flossing and oral hygiene, contact us or schedule an appointment for a consultation.