Posts for tag: dental injuries
By Family & Cosmetic Dentistry: Samuel Talmer DD
June 22, 2020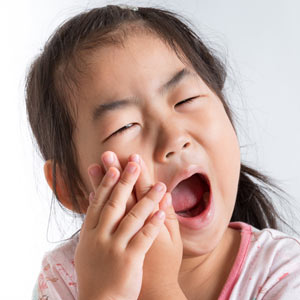 Half of all children will injure at least one tooth before adulthood. That's why we're joining with other health professionals this June to promote National Safety Month. As dentists, we want to call particular attention to potential dental injuries and what parents and caregivers can do to help their child avoid them.
The source for a dental injury usually depends on a child's age and development level. Younger children learning to walk and run are more apt to fall, and may hit their mouth on hard or sharp surfaces. Later on, most dental injuries tend to come from contact during sports play or other physical activities.
Your prevention strategy should therefore adjust to your child's age and activity level. If you have an infant starting to walk, for example, don't allow them to move around carrying a bottle, cup or other hard object that could be a source of injury if they fall. Also, keep an eye out for hard furniture or sharp-edged surfaces as they toddle around.
If you have a highly mobile toddler, discourage them from climbing and jumping on furniture, tables or other hard surfaces. If feasible, pad these surfaces and sharp edges to minimize the force of impact from a collision.
To prevent sports-related mouth injuries in older children and teens, your primary defense is an athletic mouthguard. Mouthguards cushion and absorb much of the force generated during hard sports contact. They should be worn for any physical activity with a potential risk for mouth injury, including practice sessions and informal play like a pick-up basketball game.
A type of athletic mouthguard known as "boil and bite" is readily available in retail sporting goods stores. After purchase, it is softened in very hot water; the wearer then places it in their mouth and bites down to form a permanent impression. Boil and bite mouthguards offer protection, but they can be bulky and uncomfortable to wear.
For a higher level of protection along with a more accurate and comfortable fit, a custom mouthguard created by a dentist is a more desirable option. These are based on a detailed impression of the wearer's bite, so the fit can't be beat. Both types of mouthguard need upgrading periodically in young wearers to accommodate dental development as they age.
Accidents can happen, but there's much you can do to reduce the likelihood of injury to your child's teeth. Protective measures and equipment—as well as a watchful eye—can go far to help them emerge from these active, early years dentally unscathed.
If you would like more information about dental safety, please contact us or schedule a consultation. To learn more, read the Dear Doctor magazine articles "Top 10 Oral Health Tips for Children" and "Athletic Mouthguards."
By Family & Cosmetic Dentistry: Samuel Talmer DD
February 03, 2020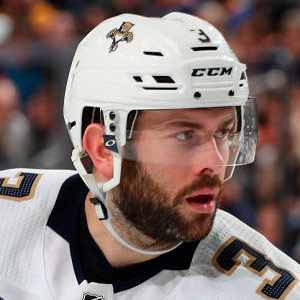 Professional Hockey player Keith Yandle is the current NHL "iron man"—that is, he has earned the distinction of playing in the most consecutive games. On November 23, Yandle was in the first period of his 820th consecutive game when a flying puck knocked out or broke nine of his front teeth. He returned third period to play the rest of the game, reinforcing hockey players' reputation for toughness. Since talking was uncomfortable, he texted sportswriter George Richards the following day: "Skating around with exposed roots in your mouth is not the best."
We agree with Yandle wholeheartedly. What we don't agree with is waiting even one day to seek treatment after serious dental trauma. It was only on the following day that Yandle went to the dentist. And after not missing a game in over 10 years, Yandle wasn't going to let a hiccup like losing, breaking or cracking nearly a third of his teeth interfere with his iron man streak. He was back on the ice later that day to play his 821st game.
As dentists, we don't award points for toughing it out. If anything, we give points for saving teeth—and that means getting to the dentist as soon as possible after suffering dental trauma and following these tips:
If a tooth is knocked loose or pushed deeper into the socket, don't force the tooth back into position.
If you crack a tooth, rinse your mouth but don't wiggle the tooth or bite down on it.
If you chip or break a tooth, save the tooth fragment and store it in milk or saliva. You can keep it against the inside of your cheek (not recommend for small children who are at greater risk of swallowing the tooth).
If the entire tooth comes out, pick up the tooth without touching the root end. Gently rinse it off and store it in milk or saliva. You can try to push the tooth back into the socket yourself, but many people feel uneasy about doing this. The important thing is to not let the tooth dry out and to contact us immediately. Go to the hospital if you cannot get to the dental office.
Although keeping natural teeth for life is our goal, sometimes the unexpected happens. If a tooth cannot be saved after injury or if a damaged tooth must be extracted, there are excellent tooth replacement options available. With today's advanced dental implant technology, it is possible to have replacement teeth that are indistinguishable from your natural teeth—in terms of both look and function.
And always wear a mouthguard when playing contact sports! A custom mouthguard absorbs some of the forces of impact to help protect you against severe dental injury.
If you would like more information about how to protect against or treat dental trauma or about replacing teeth with dental implants, please contact us or schedule a consultation. To learn more, read the Dear Doctor magazine articles "Dental Implants: A Tooth-Replacement Method That Rarely Fails" and "The Field-Side Guide to Dental Injuries."
By Family & Cosmetic Dentistry: Samuel Talmer DD
December 10, 2016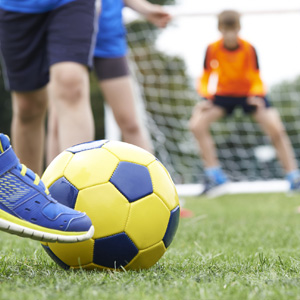 From birth to young adulthood, your child's teeth gums and other mouth structures steadily grow and mature. Sometimes, though, problems arise and get in the way of their oral health. It's important we detect when that happens and take action.
We can sort these potential problems into three broad categories: developmental, disease and injury. The first category includes such problems during their childhood years as teeth erupting out of position or the jaws growing improperly and becoming abnormally long, short, wide or narrow.
The possibility of developmental problems is a primary reason for regular dental visits, beginning around your child's first birthday. If we can detect a growing problem early, we may be able to minimize or even reverse its impact to your child's oral health.
Regular dental care also helps control disease, particularly tooth decay and cavity formation. Our primary aim is to treat decay, even in primary (baby) teeth: losing a primary tooth to decay could adversely affect the incoming permanent tooth's jaw position. Besides treatment, we can also help prevent decay with topical fluoride treatments (to strengthen enamel) and sealants.
Although not as common as disease, dental problems due to injury still occur all too frequently. Blows to the mouth can chip teeth, loosen them or even knock them out. For any type of visible tooth injury you should visit us or an emergency room immediately — time is of the essence especially to save a knocked out tooth. Be sure you recover and bring any knocked out teeth or chip fragments.
We can also help you on the injury prevention front as well. For example, if your child participates in contact sports or similar activities, we can fashion a custom-fitted mouth guard to protect their teeth and soft tissues.
Keeping a vigilant eye for these potential problems will help ensure your child's future oral health is the best it can be. The sooner these problems are detected, the better and less costly their outcome.
If you would like more information on caring for your child's teeth and gums, please contact us or schedule an appointment for a consultation.